The National Center for Children in Poverty required a complex site to organize its extensive collection of research publications. In addition, the site features several custom-programmed tools and features providing state-specific information: state profiles in both HTML and PDF formats, wizards for generating tables of state-specific policy and demographic data, and a Family Resource Simulator that models the interaction of state and federal income supports for sample families.
The implementation of the website (in SPS and custom-programmed PHP and Perl) allows NCCP staff to easily keep the site up to date, both using web-based tools, statistical packages like STATA, and a customized Access database for storing state-specific information.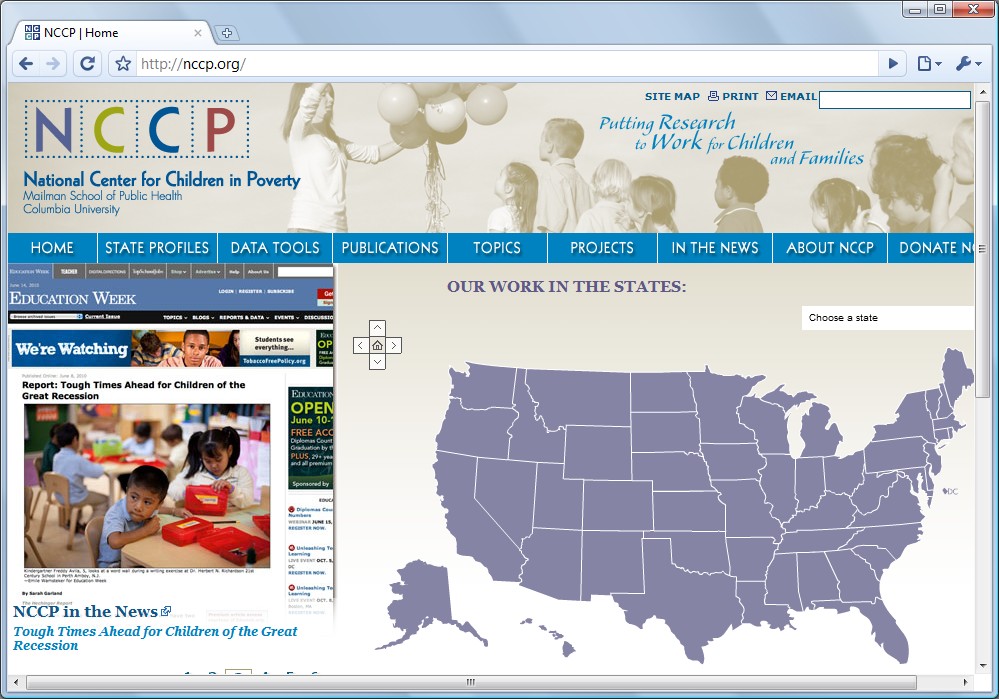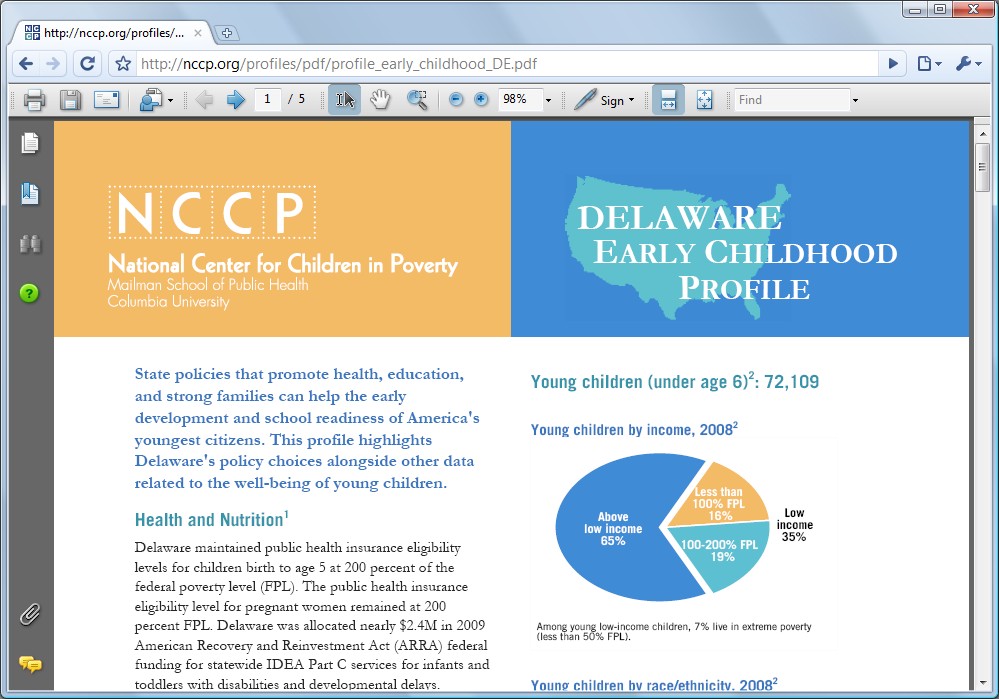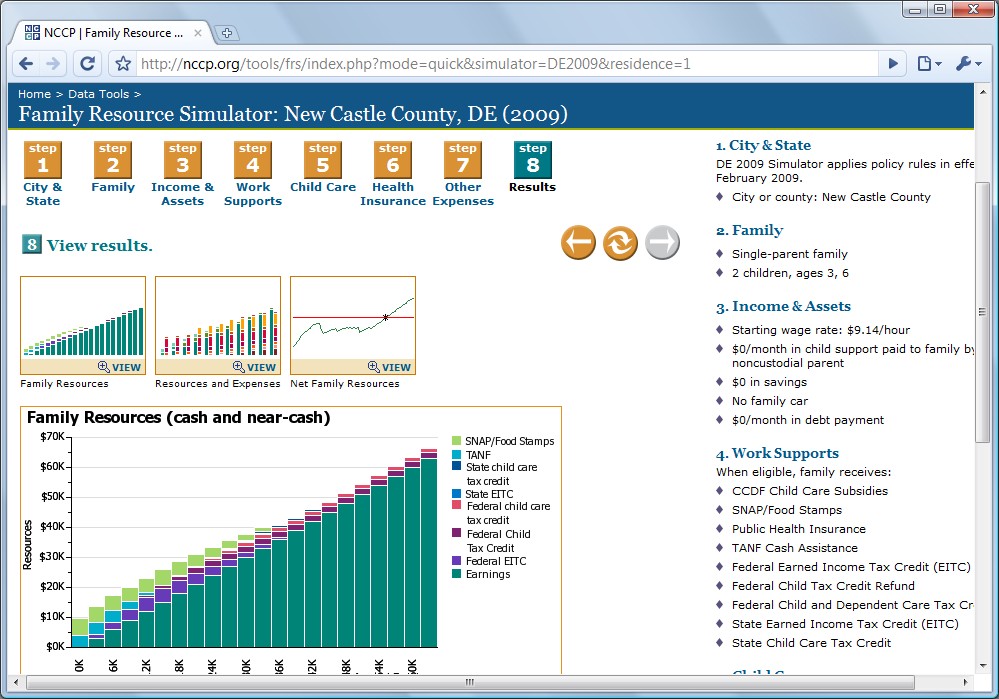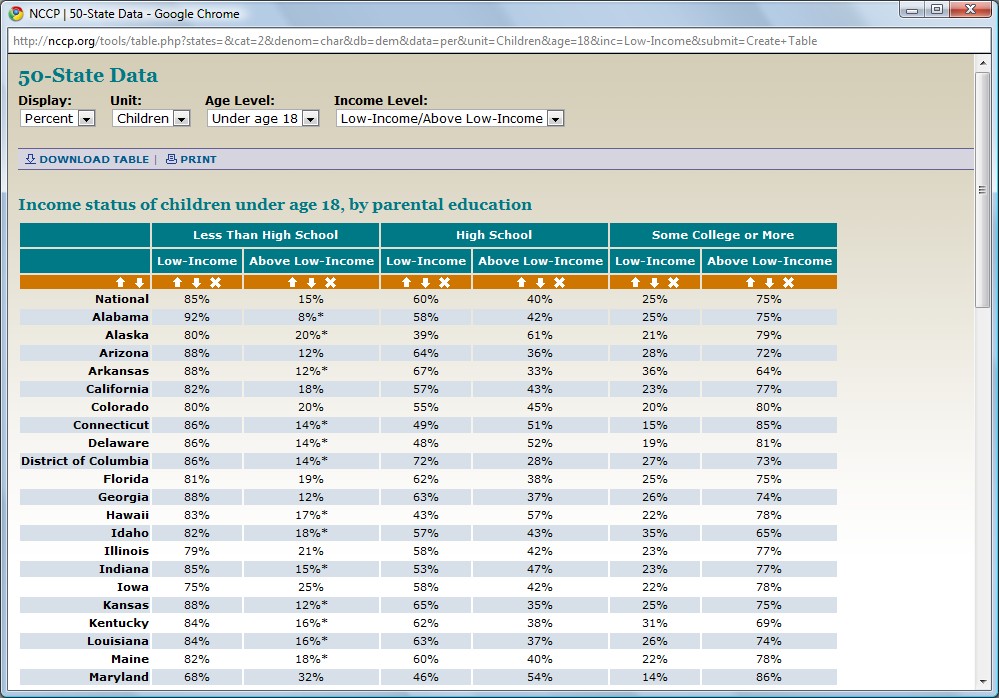 The National Center for Children in Poverty's website required a complex CMS featuring auto-generating PDF's, images, and various interactive tools.